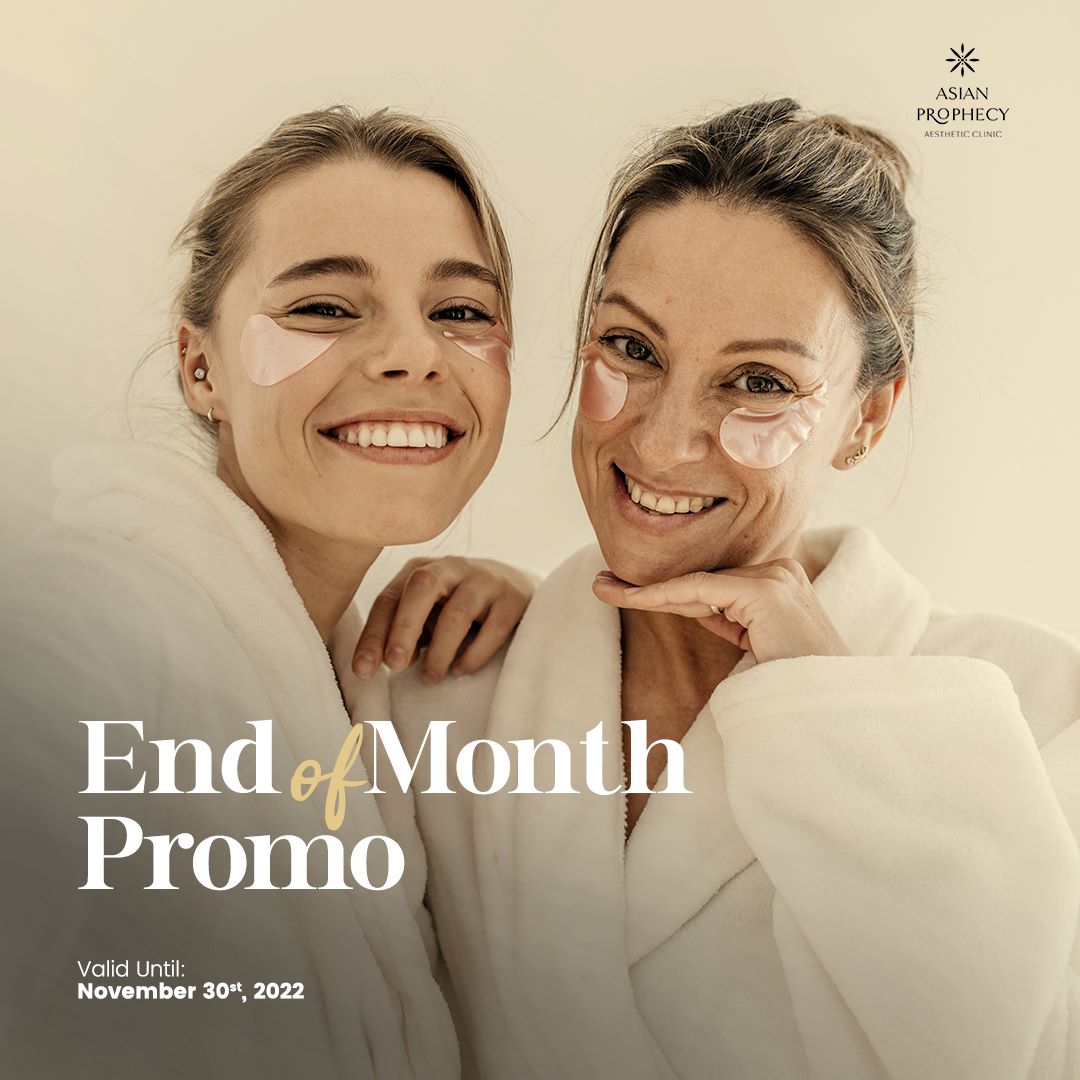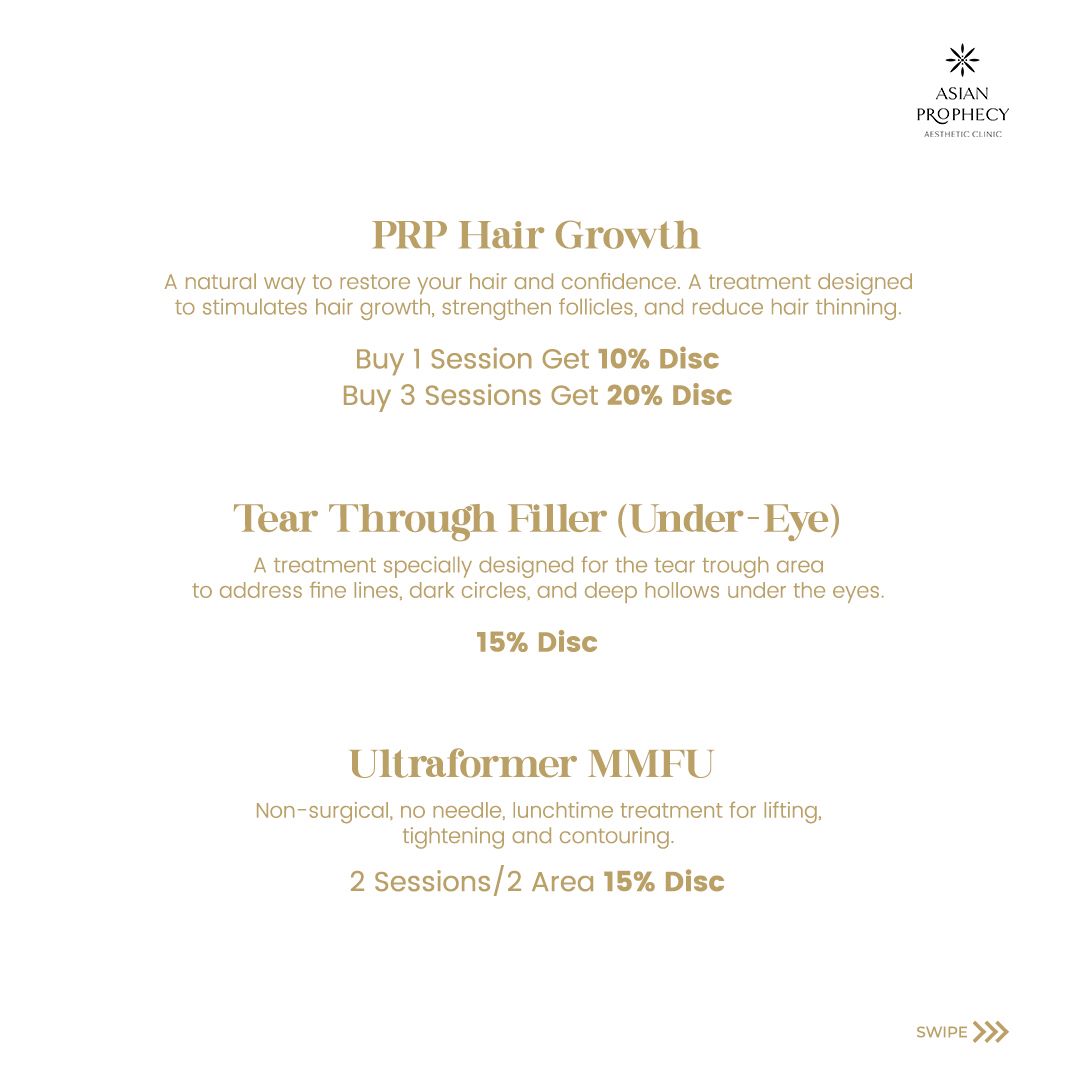 End of month promo is finally here. Enjoy special discounts for selected treatments.
🌟 Are you experiencing hair loss/ hair thinning recently? take advantage of our PRP hair growth treatment. This treatment will help to naturally stimulate hair growth, strengthen hair follicles and address hair thinning problems.
🌟Tired of looking tired? Refresh the circles under the eyes with Award- Winning dermal filler- Teosyal Redensity II. This is the first and only dermal filler designed to treat the under-eye area.
🌟Lunch time nonsurgical face and neck lifting, tightening, and contouring treatment? Say YES to Ultraformer III. This treatment is designed to help with lines, and wrinkles, improve skin laxity, lifting and tighten with no needle. A must-have treatment before the holiday season!
Not sure which treatment is right for you? Come and book your consultation with our Experts Beauts.
We can't wait to see you!